GREATEST WEEK OF THE YEAR!
Let us raise up a young generation that no longer strains and strives for the approval of this world. Instead may they be awakened to the truth that popularity in heaven trumps popularity in this world. Let us instill in them the belief, the hope, that what is on them, Who is in them, what drips from their life…
They were born to shift atmospheres, change climates, imprint environments.
They are thermostats not thermometers.
When they walk in, peace makes an entrance.
When they show up, joy takes a lap.
When they are present, love permeates.
Their mission is to resemble Jesus and reveal His Kingdom, His real way of being human.
They are SOAKED in favor.
Jesus said, "Let the little children come to me..."
We are committed to connecting a new generation with Jesus Christ! The mission of FA Kids is to help children grow closer to God (Psalm 73:28) and understand God's plan for their lives (Jeremiah 29:11). We offer engaging, fun, life-changing ministries for your elementary-aged child. All of our classes are taught by experienced, Spirit-filled teachers and leaders, and every service and meeting is an opportunity for your child to draw closer to Jesus!
Sundays at 10:30 am / FA KidsZone
Royal Rangers Boys Clubs & Girls Ministries' Clubs
Wednesdays at 5:30 beginning August 25
Room 263
We love your babies at First Assembly Memphis! Nursery and preschool classes are provided during all services for children 6 weeks through age 5. With a secure check-in system, you can be sure that your children are learning about God in a safe, caring environment. Each class includes a wide variety of playtime activities, a Bible story-time and songs appropriate for each age group. We know that you are never too young to begin learning about and experiencing the love of Jesus.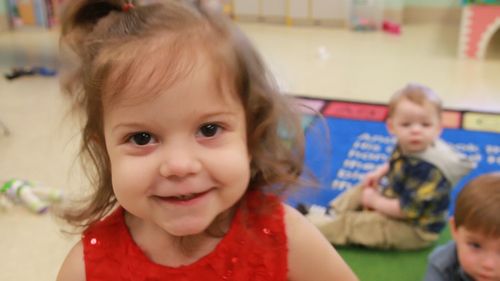 We'd love to hear from you. Fill out the form below to get started.